Data Storage Solutions is a company having over 15 years of data recovery experience and having been a name of substance with the most advanced tools to recover encrypted media and files. DSS uses strict data security protocols to ensure your data privacy through every stage in the data recovery process. Your data is secure from the time you give it to us till it is returned to you.
DSS desires that the end-users or administrators provide their encryption information (user key, password or passphrase, etc.) in order for us to recover encrypted data.
We request you to provide this information to our specialist at the time of submission which saves time on your recovery.
The encryption data recovery service can help you recover data that has been encrypted by DSS. With our service, you will be able to decrypt the data that has been encrypted by DSS.
// our Reviews
Customer Reviews & Ratings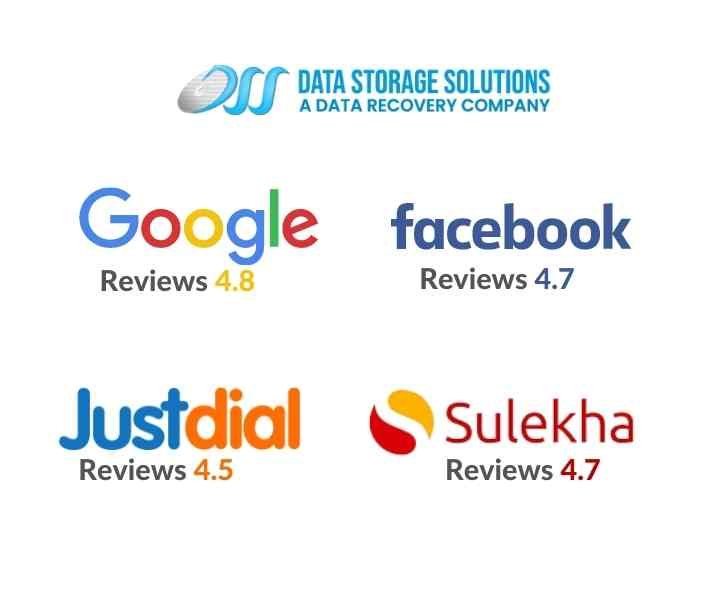 Recovering from an Encrypted Hard Drive
We follow the same handling procedures in all other media like in recovering from the hard disk that is encrypted. The processes followed are outlined in the below given high-level steps:
Hard Drive Operation Assessment
Clean-room Escalation (if necessary): When physical or electronic damage is present
Image drive data
Secure original media
Decryption Process
Create On track Verified list of recoverable data and send it to the customer for approval
Repair file system
Prepare data for delivery
Bit locker, Sophos, PGP, Checkpoint, Safe boot, MacAfee Endpoint Encryption, True Crypt, FileVault / FileVault 2, Safeguard ETC.