The use of CCTV has become a necessity, and its use is more widespread. CCTV Data has been a good weapon against crime as its very presence is a deterrent to people who are looking for an opportunity to do any mischief or looking for an opportunity with a criminal motive. Petty offenders simply go elsewhere if they notice that there is video surveillance. It is not just a provision of CCTV evidence in identifying a crime and finding a culprit, it has become an important tool for police and the judicial system.
Thus footage recovery is a sensitive task. They commonly use CCTV and DVR cameras for both personal and commercial purposes. DSS offers you the best footage recovery services to recover lost, deleted, or damaged, formatted, encrypted data from the security cameras and DVRs.
We offer the best CCTV data recovery services in Bangalore for you to get your footage back. We have a team of experts who are familiar with the system and can help you recover lost, deleted, or damaged footage from the security cameras and DVRs.
// our Reviews
Customer Reviews & Ratings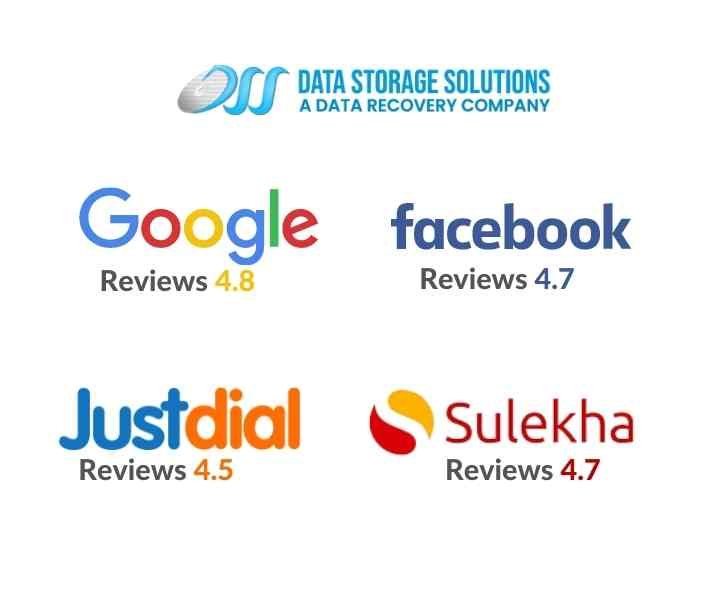 The following could be the causes for the damage:
Fire, heat, dust, moisture, water, and smoke damage
Formatted or corrupted hard drives or cards
Accidental deletions of saved footages
Data being Inaccessible due to unknown format
CCTV/DVR system failures etc.
DSS is expertise to make inaccessible camera footage accessible. We apply advanced recovery solutions. DSS is an expert in DVR and CCTV recovery. We have to our credit having recovered footage from devices when others did not recover. Ours is a custom-developed software that creates footage from the image created by CCTV and DVR systems. We are also expertise in recovering video footage from PCI based DVR devices and also DVR devices having fixed storage
DSS is your reliable source that offers professional data recovery of CCTV footage held on DVR systems including the de-scrambling of multiplexed video from proprietary encoding systems and image enhancement/manipulation.