Data Storage Solutions provide you with email recovery utilities for damaged files and deleted messages created in "Outlook" or "Outlook Express" software. DSS utilities are proficient with very effective Intelligent Rebuild Email recovery methodology that allows us to repair damaged *.pst and *.dbx files and restore lost e-mail messages just in a quick steps process.
DSS recovers accidentally deleted Outlook email messages, contacts, notes, tasks, and other items, and repairs damaged Outlook data files (*.pst) files where Outlook stores folders with the data. We can save the recovered data in the *pst, *.msg, and *.eml formats that Outlook can open and import.
When doing any operation, including Outlook data file recovery, it does not delete Outlook data from disks as it is written to or modified as would in the original Outlook data file that will be recovered by DSS using the special methodology. Outlook Express has a tool designed to undelete accidentally deleted Outlook Express email messages and recover damaged *.dbx files as Outlook Express stores folders with email messages. The messages are recovered in the email format and can be simply imported into Outlook Express mail and news bases.
// our Reviews
Customer Reviews & Ratings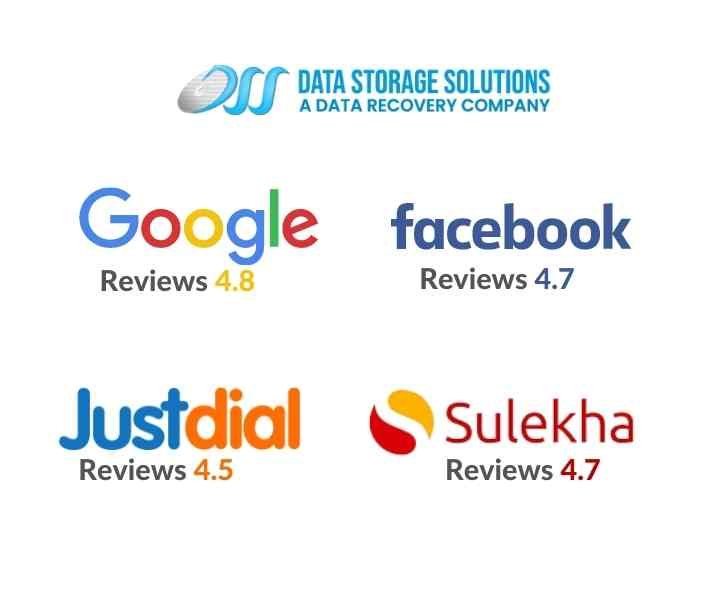 Excel file recovery DSS uses software to repair and rebuild the damaged excel file. Excel recovery software that we use scans the damaged .xls file and extracts the maximum of data from it to a new usable excel file. Two recovery modes; Single file recovery and Multi file recovery modes enable quick repairing of the corrupt excel files.
File Data Recovery Services For All Types
DSS has technological tools designed to recover corrupted MS Word documents. It extracts text even from heavily damaged *.docx files as it never deletes from disk, writes to, or modifies the original document files when performing any operation including MS Word document recovery. The recovered documents can be saved as Word *.docx or plain text *.txt files.
(DSS can recover password-protected PDF files quickly and efficiently! Instantly unlock restricted PDF documents by removing printing, editing, and copying restrictions! Advanced PDF Password Recovery recovers or instantly removes passwords protecting or locking PDF documents created with all versions of Adobe Acrobat or any other PDF application.)
DSS is also well versed in recovering the data from the corrupted *.jpg and image files recovery due to the physical damage of the memory card or hard disk etc.