An external Hard drive is a portable storage device that can be attached to a computer through a USB. The external drive is an easy way to add additional storage or options to your computer. With an External Hard drive, you can store a lot of data for backup or move it to another computer. External hard drives are compact which are easy to carry and hassle-free.
External Hard drive usually comes with a casing with USB 2.0 / USB 3.0 connectivity.
We need to be careful while using the External drive as the drive is carried from place to place and as a result, they get dropped, knocked, crushed, not safely ejected, overheated, accidentally format/deleted, affected by the virus,.etc which causes drive failure.
When the drive is not functioning properly we suggest not connecting the drive again and again as it may further damage your drive.
// our Reviews
Customer Reviews & Ratings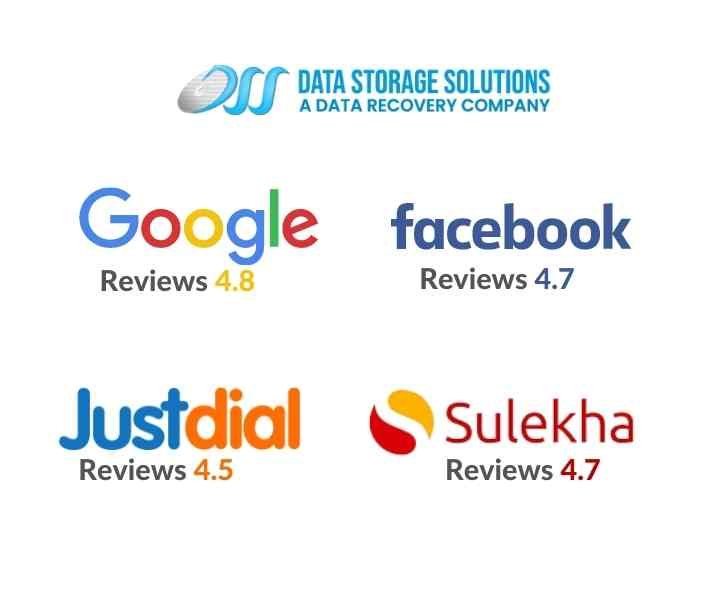 Desktop and Laptop Recovery Services offered by DSS are :
Handle with Care
Avoid Physical Damage
Select the External HDD Surface Carefully
Do not lift the External HDD while plugged in, also do not lift the External HDD immediately (Wait for 10 to 15 Seconds) after unplugged
Never Over Load your External HDD
Don't pull the USB cable abruptly
Check for the Bad Sector once in a while
Check the USB Connector
Prevent from overheat
We recover data from all kinds of External Storage Devices with or without the adaptors.
Our team of data recovery experts will help you in providing the best solution, let it be a logical or physical failure. We assure you to provide a higher success rate as we use high-end recovery tools and have in-hand experience for over two decades in data recovery services.